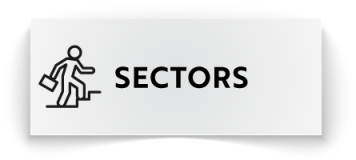 Tele- and data communications
Sweden is one of the world's leading countries within development of equipment for both fixed and mobile telephony. We provide help to several of the most exciting telecoms companies so that they can develop new products and services even more quickly and with higher quality.

Examples of customers are Ericsson, Telia, Tele2, Telenor and 3.
Trains, trucks, buses, cars - today's vehicles contain lots of communications systems. We participate in projects in many parts of the vehicle- and transport industry, from large, advanced security systems for trains to small inbuilt systems for controlling alarms and window regulators.

Our clients include companies such as Scania and Bombardier.
Internet banks, card- and payment solutions, property- and personal insurance, as well as share- and fund trading are different areas where Sylog's consultants provide expertise within project management, development or quality assurance.

Our clients include SEB, IF and SBAB.
We provide expertise within management, configuration control, development and quality assurance of IS/IT systems for a number of different authorities and utilities.

The Swedish Tax Office, the Swedish Enforcement Authority and the National Swedish Police Board are examples of clients within the public sector.
The defense industry is undergoing an interesting development. Much of the technology currently used within home electronics, gaming and entertainment has its background within the defence industry. Defense is so much more than vehicles and weapons. The focus today is on sophisticated systems for surveillance and simulation. We work with several world-leading companies within the aviation and marine sectors, but also with projects for training and management of military operations.

We work with a range of companies and organizations, e.g. SAAB, FMV and FOI.
Medical technology, healthcare and pharmaceuticals
Manufacturers of medical equipment, pharmaceuticals, hospitals, county councils - Our clients are located in many sectors within the medical and care sectors.

Our consultants participate in the development of the latest equipment for treatment of cancer, as well as cardiac, vascular and pulmonary diseases. We are also engaged in project management and validation of pharmaceuticals, as well as future IT systems for county and hospitals.

Our customers within this segment include companies such as Maquet, AstraZeneca and SLL.
Sylog works with a large number of players within the gaming and entertainment industry. Our clients are Swedish and international companies within betting, poker and other forms of gaming on mobiles, online or slot machines.

Development of user interfaces, servers, integration of payment solutions and production of completely new games are examples of commissions we have.